St. Matthew's, Holbeach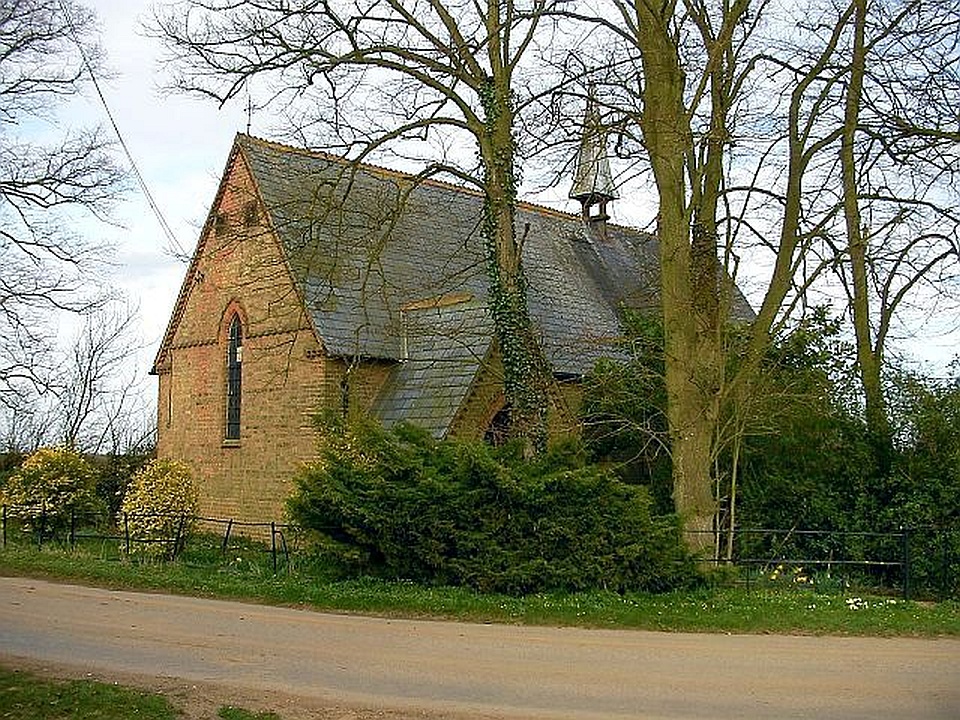 A delightful Victorian brick and slate church in a rural location on the Fenland coastal stretch of The Wash, with the benefit of full planning permission for conversion to a three bedroom dwelling plus gardens and paddock.
Built in 1869 to a design by renowned architect Ewan Christian, the former Holbeach St Matthew church stands in an attractive setting with extended grounds of approx. 1.25 acres (0.5ha) sts.
In a recent propertyfinder.com homebuyers' survey, converted churches topped the list of favourite building conversions. Since the Church of England started selling off its redundant churches in 1983, only around 240 have been sold, and only a small number of these have become private single-residence dwellings. Most rural Anglican churches have adjoining graveyards or burials, which can make them less desireable as family homes. The complete absence of graves, along with the extended grounds, made The Old Church House a wonderful opportunity to own a truly unique home.
Description
The former St. Matthews Church was built in a plain Early English style for the Church of England. There is a small entrance porch on the south side, and inside the nave and chancel are part of one unbroken space. There is a spirelet lead clad bellcote central to the roof, at the junction of the nave and chancel. The single lancet windows have deeply splayed reveals, and feature original leaded glass. On purchase the interior was very sparse, the most notable feature being the arch braced oak timber roof. The approved plans provided for new vehicular access and division of the land to provide substantial gardens with orchard/paddock beyond.
Local wildlife includes deer, rabbits, hares, pheasants, barn owls, little owls, crows, wrens, and many other birds.
The Old Church House is located in South Lincolnshire, close to the borders of Cambridgeshire and Norfolk. The town of Holbeach, approx. 6 miles away, offers a full range of shops and amenities. The cities of Spalding, Boston, and Kings Lynn are about 15 miles away, and Central London is about 90 miles away. Its quiet location makes it an ideal country retreat (yet with reach of main cities), and the inclusion of a paddock area makes it ideal for anyone with horses.
On purchase the church currently had an internal area of approx. 1004 ft² (93.27m²), although the plans increase it to approx. 1700 ft² (155m²) excluding porch. The originally approved plans allowed for an semi-open-plan living arrangement, with 3 bedrooms and 2 bathrooms on the mezzanine floor, and dividing screens on the ground floor. However, I subsequently drew up revised plans for the interior layout, which were more conducive to comfortable living. English Heritage, The Church of England local Diocese office, The Church of England Church Commissioners, The Church of England Churches Buildings Council, The Church of England Redundant Churches Uses Committee, the local parish council, and varous other professional parties, all agreed that my revised plans were superior.
The revised plans allowed for a master bedroom with en-suite bathroom on the mezzanine gallery, overlooking the living area, with a second bedroom and family bathroom, as well as storage cupboards, also on the mezzanine floor. The living area allows for a more comfortable open-plan space, and also features a separate room that can be used as a study/office area or 3rd bedroom. There is also an additional guest bathroom on the ground floor.
Plans
On purchase, the pews and all internal ecclesiastical fixtures - with the exception of the pulpit - had been removed. The condition of this church was as you would expect from a church that hasn't been used or maintained for a number of years. However, having previously converted an Anglican Church in Littleport), I had a number of contacts and relevant skills for the required work.
Local and specialist estate agents estimated the property after conversion work at a minimum of £250,000-£300,000, depending on the level of finish. In order to live on-site to do the work, I bought two large mobile homes - one (38'x12') for living in, with double-glazing, extra insulation, electric panel heaters, a full-sized corner bath, full-sized kitchen, and 2 bedrooms. The other (34'x10') for storage.
---
© 2003-2020 Adrian Wright. All photos are copyright and may not be used without permission. All rights reserved.